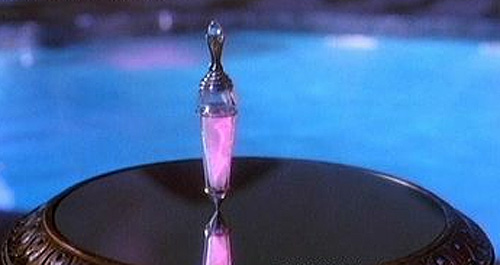 London: A "space drink" developed by NASA to protect astronauts from radiation can also reduce wrinkles and reverse the tell-tale signs of ageing in just four months, say researchers, following a human trial.
A team at Utah University has found in its research that the concoction, known as AS10, dramatically reduces wrinkles, blemishes and sun damage after four months.
At the start of their trial, the researchers took visia photographs — which reveal the condition of the skin below the surface by using different types of light exposure – of 180 participants.
They again took the photos after four months of drinking two shots of AS10 a day. By the end, UV spots were reduced by 30 per cent and wrinkles by 17 per cent, the 'Daily Mail' reported.
AS10 was developed as a nutritional supplement for astronauts to protect them from the damaging effects of high levels of radiation outside the Earth's atmosphere.
The drink contains a blend of fruits including cupuacu (a Brazilian fruit from the cacao plant family), acai, acerola, prickly pear and yumberry, which all provide vitamins and phytochemicals — compounds known to block the harmful effects of radiation. Other ingredients are grape, green tea, pomegranate and vegetables.
AmeriSciences AS10 Super Fruits claims to provide antioxidant support researched by NASA. The elimination of 5 main ingredients from the main website could work for or against the company. Some consumers may believe the company chose to keep those ingredients a secret to stop other companies from profiting off their NASA involved studies. This could mean the ingredients are very commonplace and found in the home. Other consumers may feel the company is not being completely honest with dieters looking to improve weight loss or overall body health and that would mean a reduction in sales.
One thing is for certain, there are no links on the official website or any affiliate websites to information about any super fruit study published by NASA. If NASA were involved with the research, why would new healthy information be kept from the consumer?
AS10 is offered through the official AmeriSciences AS10 Super Fruits website for $140 US. This price includes four bottles of 750 ml which is the same size as most average wine bottles. The bottle even looks a bit like a wine bottle. AS10 is not sold by the individual bottle nor are any free trials offered by AmeriSciences.
I call upon the Dutch or EU governments to immediately reverse engineer this product and conduct a health study. This product should be able to mitigate the extreme costs of the imminent aging crisis. If it is found safe I strongly suggest offering it as a universal coverage dietary health supplement to everyone. For free. Why? Because it may very well be societally profitable, and mass production would make it cheaper.
Order page
The hype/bubble
Reference 1
Reference 2
bridgeone
Mail Online