A l t i s s i m a    T a b u l a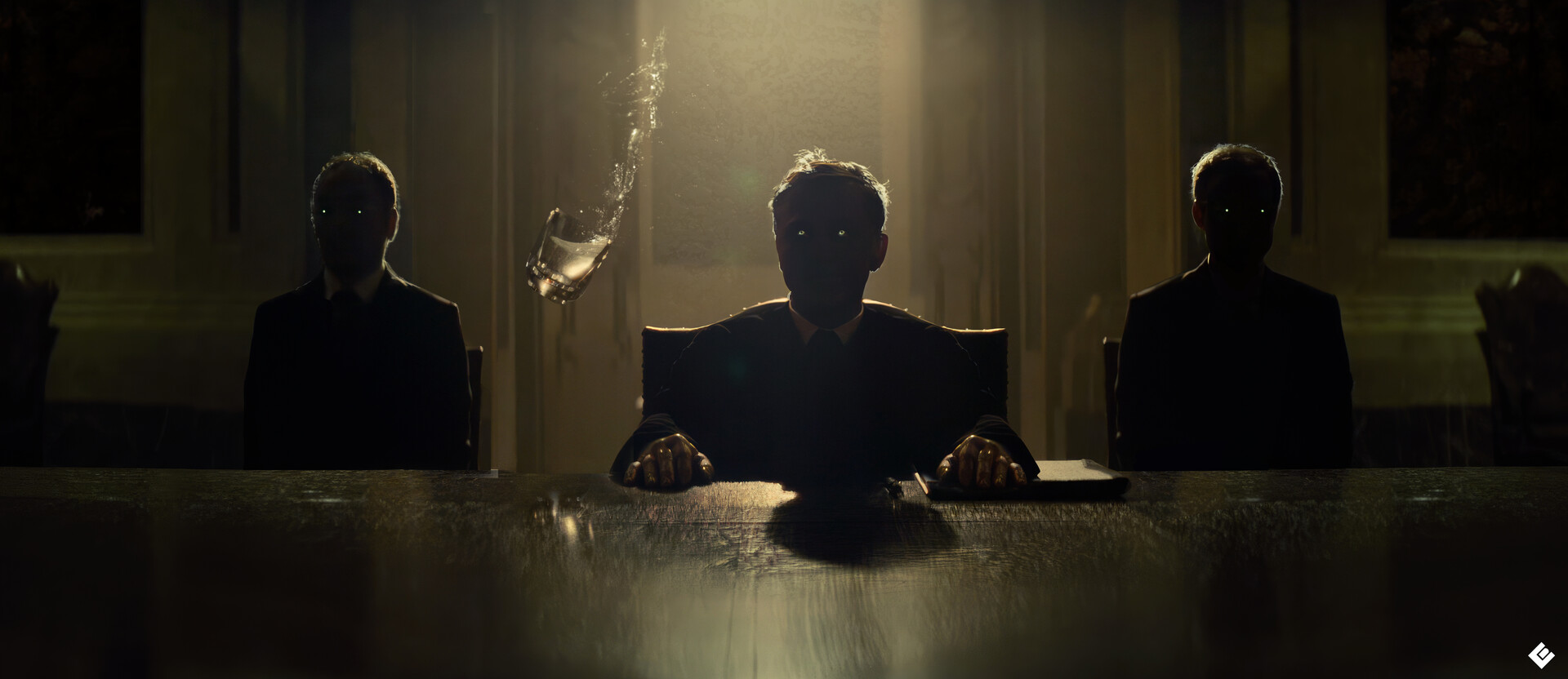 After the attempt to civilize the sociey of Vampires all but failed in the second half of the 20th century, the Camarilla became a hollowed out shell of its former self, and much of the financial investments, banking assets, paramilitary units, political groups and clustered nerwork of bloodbonded agents was assimilated by The Invictus. The Invicts is governed by what's known as "The Highest Office", sometimes referred to as Altissima Tabula, or "High Table". This latter is a condescending reference to the pervasive fascist attitude of the organization and it's tendency to use its agents as dogs, leaving only scraps for them – i.e. "Scraps Of The Table". The ironic pejorative stuck and for the last 30 or so years the organization is now refered to as such, "nominally" representing the major 12 bloodlines – and specifically the worldly power thereoff.
Respective bloodlines don't necessarily agree with this summarization. The Ventrue (being the major beneficiaries of this arrangement) insist, others do not. The emphasis leans more on ethnic divisions, and is primarily represented by the "edge lord" aspects of the Invictus – The gun toting Criminal Element. In terms of Ranking of Bloodlines (and clearly this is a reason for major aggravation) as the division seems to completely disregard the actual division of bloodlines. The pervasive reason for this is (a) the Invictus strongly favors esxtreme right wing politics, (b) the invictus is exclicitly racist and antisemite, (c) the invictus is vehemently against the use of magic, spells, sorcery, (d) the Invictus collaborates with the Black Hand in actively opposing the influence of Demonkind. Even though the Invictus claims to be "the" representation for whatever civilization remains of the Kindred, they nominally only include
A quite pure 5th Gen. Ventrue Bloodline
A quite pure 5th Gen. Mekhet Bloodline
A relatively pure 5th+ Gen. Gangrel Bloodline
An impure 7th Gen+ Gangrel/Brujah Bloodline
A branched 7th Gen+ Giovann9 Bloodline
A completely Europeanized 7th Gen+ Banu Haqim Bloodline
A 6th Gen.+ Daeva Bloodline
A branching (antitribu?) 8th Gen. Giovanni bloodline that aggressively oppose the use of Necromancy,
A non-sabbat (antitribu?) 7th Gen. Tzimische line that disavows Vicissitude as 'a demonic infection'.
A non-sabbat (most likely Black Hand) 7th Gen. Lasombra bloodline that's pre-Obtenebration
A 5th Gen. Nosferatu Bloodline
… and a (!) 9th Gen. non-Ravnos "Draciani" bloodline. (They probably couldn't recruit any better).
This explains quite well why so many Kindred are so deeply resentful of the Invictus these days.
It is interesting to understand what the opinions of the Invictus are owards
Women, Feminism
The biggest threat to western civilization is the absurd idea that women are in any way equal to men. 
Non white humans
Evolution made the white race the pinnacle of moral, racial and intellectual superiority.
Socialism
"witches"
The Carthian Movement
The sabbat
Lancea Sanctum
Ordo Dracul
Anarchs
Clan Giovanni
Demons
DISCLAIMER:   THE INVICTUS IN THE "AMSTERDAM BY NIGHT" SETTING IS INTENTIONALLY DEEPLY POLITICALLY INCORRECT. THESE ARE HORRIBLE HUMAN BEINGS, BLINDED BY CAPITALISM, LUST FOR POWER, PATRIARCHY, MONEY.  THESE FOLKS ARE ESSENTIALLY CREEPS. THE ABN SETTING IS THAT THERE ARE NO GOOD GUYS IN VAMPIRE SOCIETY – ONLY FLAWED HUMAN BEINGS AND MONSTERS. I DO NOT IN ANY WAY ADVOCATE FOR OR CONDONE THE IDEAS OF THE INVICTUS. I LOATHE THE PATRIARCHY, "LATTERDAY" CAPITALISM, FASCISM AND RACISM. =